October 12, 2020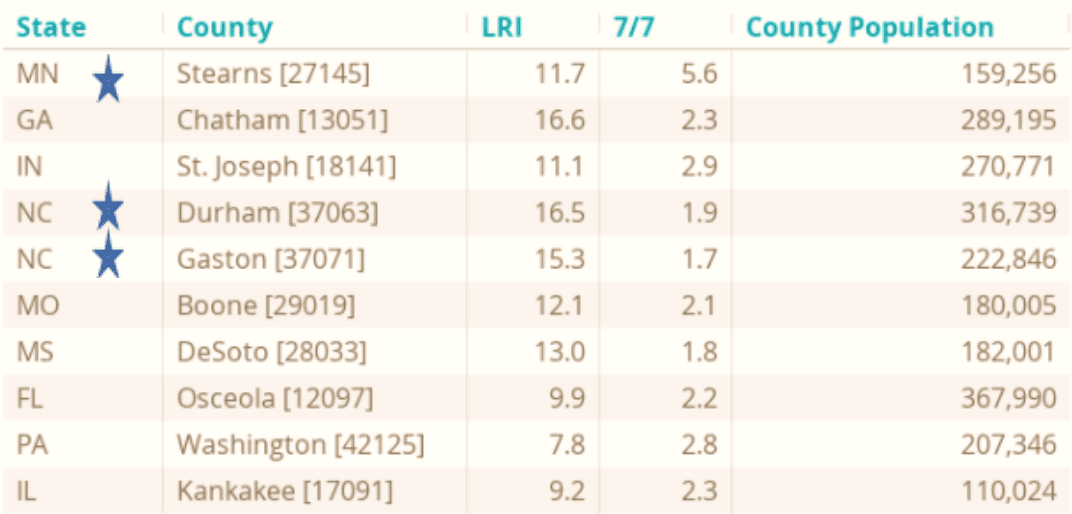 The autumn of 2020 is bringing the earliest second wave trends in increased COVID-19 (cv19) positivity rates across most states compared to the lower positivity rates of cv19 tests in the late summer.
Minnesota is seeing multiple centers around the state with accelerating rates of cv19 percent positivity on SARS-CoV-2 viral testing. This trend is consistent across much of the Midwest. In particular, the areas around Minneapolis and across the border from Sioux Falls, South Dakota are surging.

Sterns County, Minnesota in the center of the state (west of St. Cloud) is an example. The Local Risk Index (LRI) has dramatically increased up to 17.5 with an acceleration of up to 6 times/week in the 7 vs. 7 rate (7-day average of LRI versus the previous 7-day average). As the cold weather arrives in Minnesota earlier compared to the rest of the country, we may be seeing the future course of the rest of the north.
Gaston County, North Carolina, which is just west of Charlotte, appears again in the Top 10 list. This county has shown a sustained high LRI rate with a 7 vs. 7 rate that has not dropped below 1 since September 27. The positivity rate of those tested for the cv19 viral genome now approaches 26%.

If that pattern is representative across the entire population of the county, up to 1 in 4 folks may be shedding the virus to others. Many of these individuals travel into Charlotte, and many are likely to be asymptomatic, not knowing they are shedding virus to others.

Durham County, North Carolina is across the state from Gaston County and is home to Duke University and the University of North Carolina at Chapel Hill. One might think the sustained increase there has occurred among college-aged students. Not so. Most positive cases have occurred in the 40–49 and 50–59 age bands as of September 28, and more recently, cases have increased in the 10-19-year old group. The acceleration rate (7 vs. 7) throughout the county has been as high as 6, and now remains near a doubling rate every 7 to 14 days according to the 7 vs. 7 value of 1.5. There are further tough times coming for Durham County.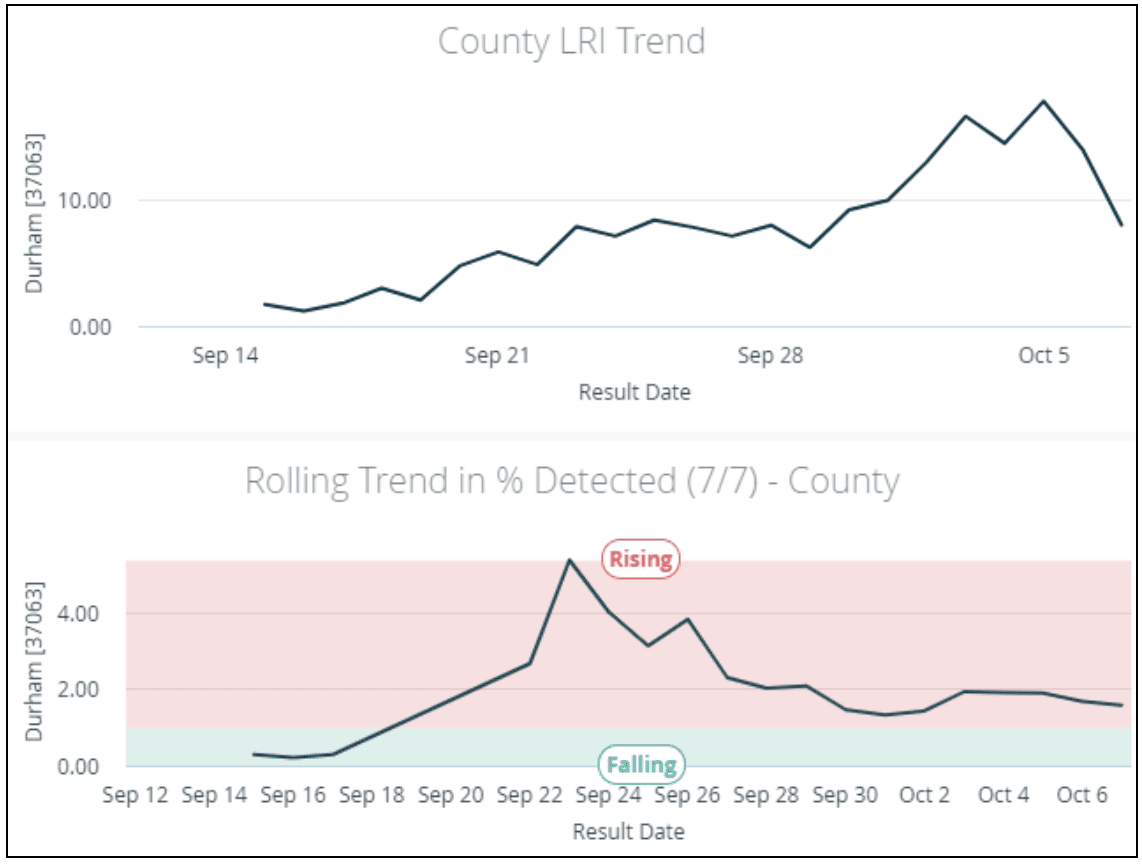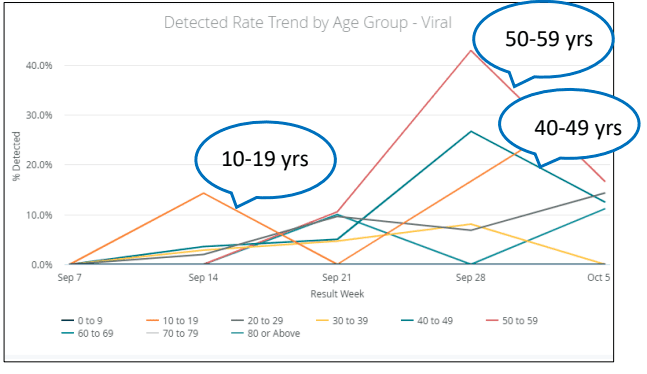 About the Author
Peter J. Plantes, M.D. has three decades of experience creating service and delivery solutions that enhance marketplace success and clinical performance for clinical practice groups, academic faculty group practices, hospitals, health systems, and health care organizations. His success stems from his ability to blend and synergize clinical knowledge, operational expertise, financial performance, and collaborative methodology with his deep commitment to serve patients and improve the health of the community. Dr. Plantes has served in CEO & Physician Executive roles for a number of large healthcare clinical delivery networks including regional community networks, academic practices, national hospital networks, international health systems (Chile, Colombia),  and corporate managed care/HMO networks.