December 07, 2020
Daily headlines reflect the toll that COVID-19 is taking on hospitals and healthcare systems.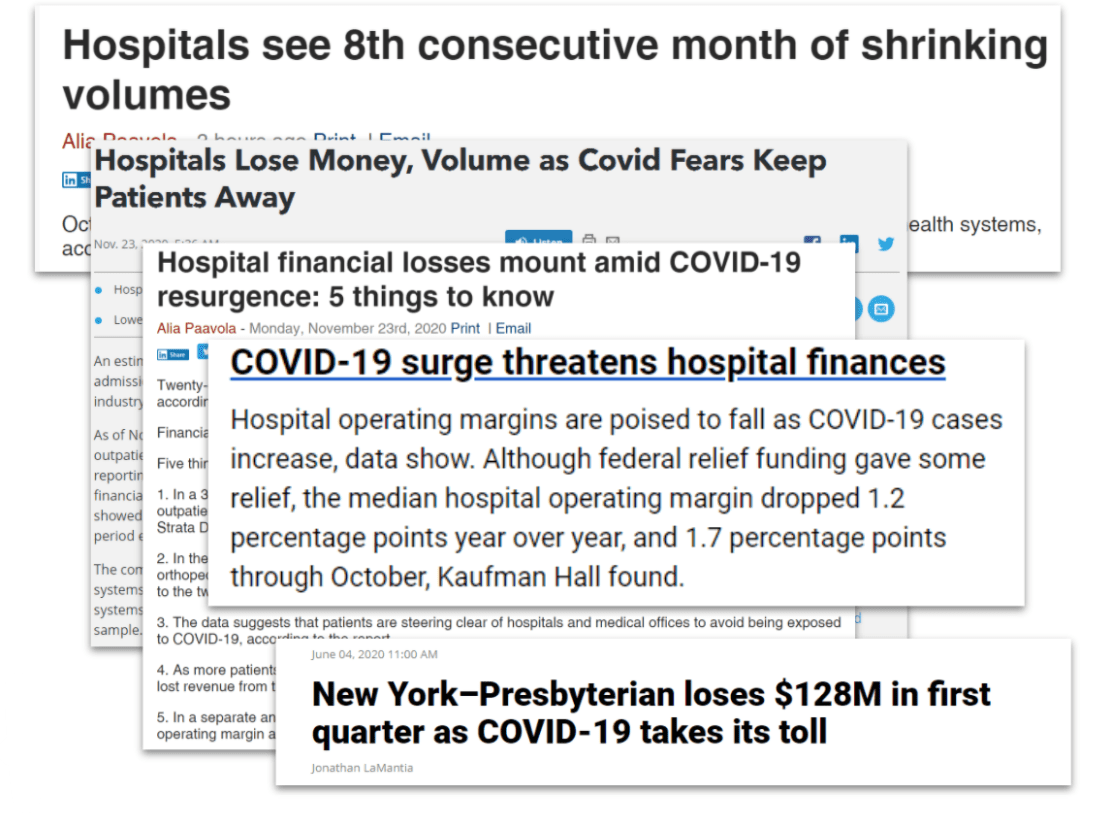 We can expect equal challenge and opportunity for hospitals and health systems as we move into 2021 and likely the next few years to come.
Budgets will be tight. Hospitals and health systems will have increased need for efficiency and cost savings

Patients who have delayed care and/or recovered from COVID-19 will have increased need for quality precision healthcare.
Precision Health Insight Networks (PHINs) will have an important role to play over the next few years to deliver efficiency and cost savings while improving and delivering individualized patient care. PHINs provide critical insights, analytics, and solutions for precision health with ever-faster time to value. They take the stress of wasteful practices out of the system and off the providers who are critical to help usher in this new era of personalized, high-value care everyone can benefit from and embrace—profitably improving patients' lives through value-based care by identifying and connecting data to the delivery of high-value care.
The Precision Health Virtual Summit hosted by hc1 and Becker's Healthcare and sponsored by Quest Diagnostics and AWS brought together some of our nation's key thought leaders on precision health, value-based care, COVID-19 pandemic response and the future of medicine.
In his keynote presentation, Stephen Klasko, MD, MBA, President and Chief Executive Officer, Thomas Jefferson University and Jefferson Health, spoke to the need for data-driven precision care. "Let's merge technology, population health and precision medicine into consumer-centric, data-driven healthcare services that will bend the cost curve and help people stay well," he said.
PHINs sit directly at this intersection of Population Health, Precision Health and Digital Transformation.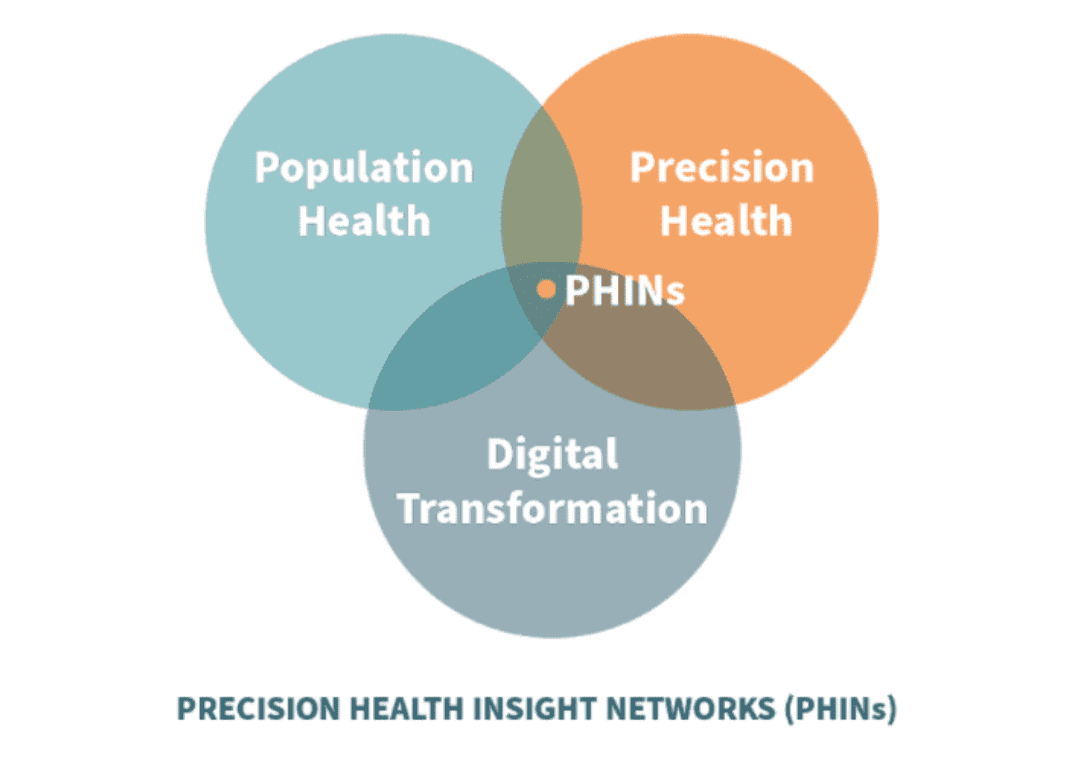 This capability is made possible by rapid advances in secure cloud technologies powering machine learning, artificial intelligence, and big data.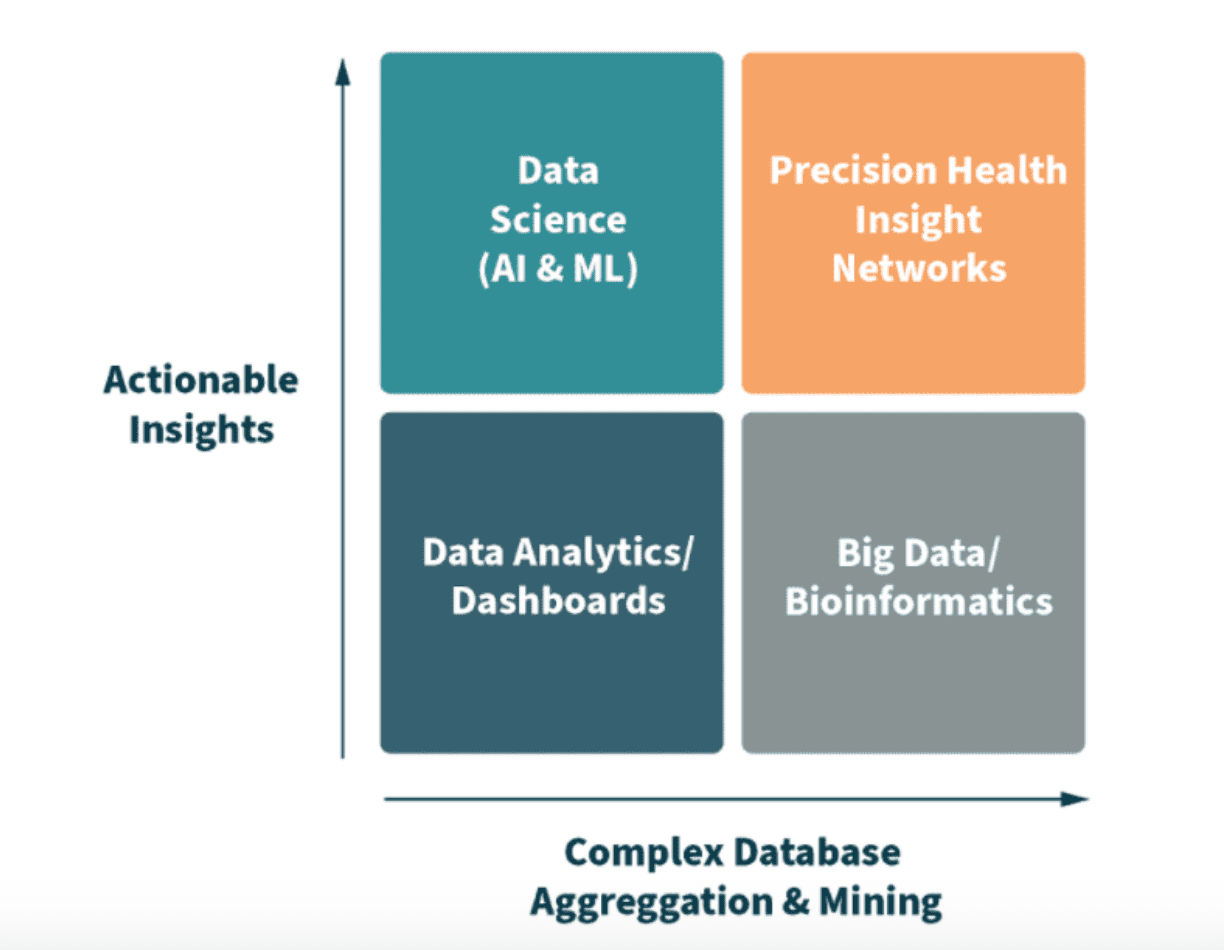 With tight budgets and working under strained conditions due to COVID-19 response, many leaders are likely looking to cut programs rather than invest in new solutions, but now is the absolute right time to invest in PHINs.
Brad Bostic, hc1 CEO, recently sat down with Becker's Healthcare for an interview ahead of the Precision Health Virtual Summit. "From our perspective, these individuals and leaders who are moving into more of the value-based paradigm are incredibly good at executing on initiatives that make healthcare costs less not by stripping out services that patients need but by adding intelligent delivery mechanisms that allow them to personalize care and ultimately make people healthier," he said. "For example, if you're executing on a precision testing and prescribing program that ensures that all of the hundreds of thousands of people that are under a value-based health plan arrangement are getting on the optimal medications that are continuously monitored for potential health issues using effective diagnostic testing, you end up with this much healthier population that costs a lot less. This can result in savings of tens of millions of dollars a year by keeping people healthy. Those are the things we're seeing these really strong leaders that are moving into value-based care executing on."
The hc1 Platform® is crafted to address the problems with precision health today and powering PHINs. The Platform is purpose-built to ingest, normalize, and organize disparate healthcare data at scale; infinitely expandable, immediately accessible, ultra-high availability via AWS.
If you would like to explore your options with PHINs, we'd love to hear from you. Our experts can help find the right answer to delivering the efficiency and savings you need to meet your budgets while also ensuring your patients have the best individual care possible. Click here to Request a Demo.